Services
Our sevices are generally offered in the following categories, however if you need a more specific customised service please contact us directly and we will address your requirements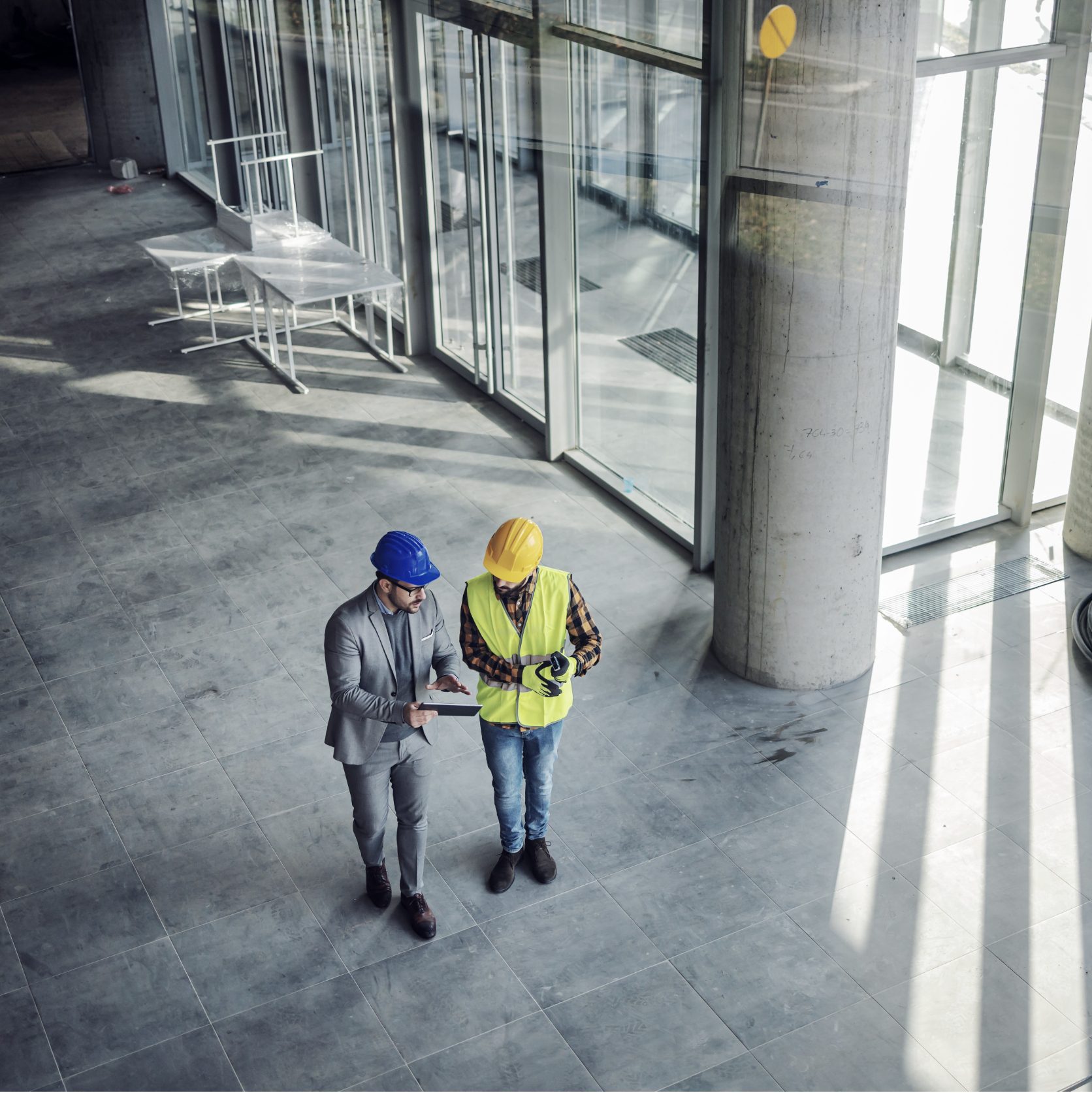 FACADE CONSULTANCY
We offer facade consultancy services for all building project types.
Typically our scopes start by Following the architectural design stages of Concept
Design, Schematic Design, Design Development and Tender Documentation,
and then follow with Tendering Stage, Contractor Submissions Reviews, Factory
and Site Inspections, and end with a summary stage where as built drawings and
outstanding defects (if any) are recorded.
Our services cover all building envelope system types including roofs, and all
common facade material types: aluminium framed glazing systems, steel framed
and steel reinforced glazing systems, structural glazing, cable stayed glazing
systems, architectural precast, glass fiber reinforced concrete GFRC, fiber
reinforced concrete FRP, metal cladding, stone cladding and flooring, Terra cotta
elements and others.
If you have a new material you are considering for a facade application,we can
assess its potential and risks.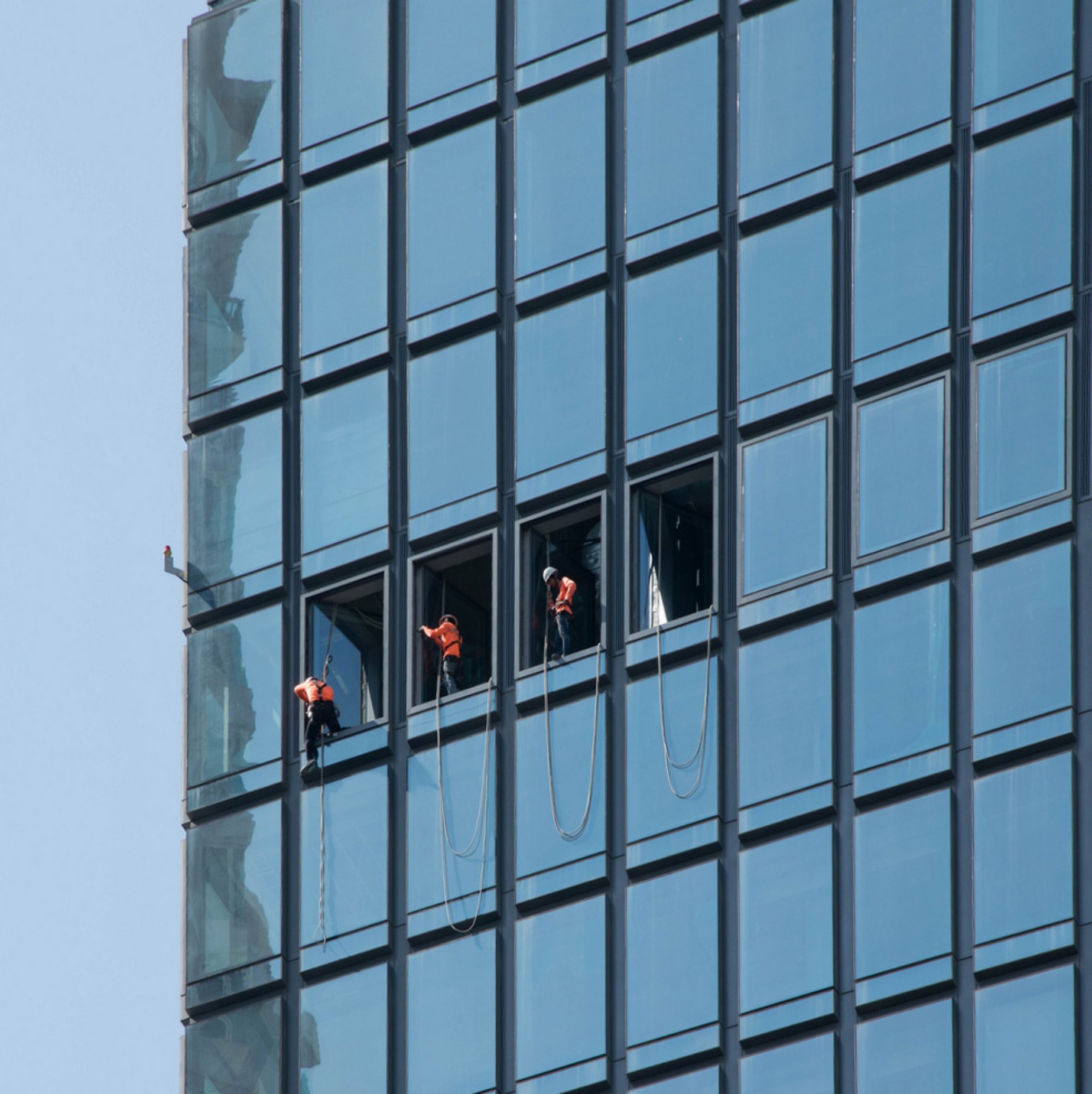 MAINTENANCE ACCESS
Access for maintenance can be subdivided into two major categories: access for periodic
cleaning, and access for replacement.
The main difference between the two is frequency-cleaning may be required quarterly,
annually or biannually depending on materials, environment and owner preference, but
materials replacement, for example broken glass or dented cladding, is typically
infrequent from once in five years to never.
If you consider reduction in upfront and periodic costs as a primary decision criteria, then
access for cleaning needs to be convenient and fast, but access for replacement only
needs to be possible.
There are many factors to be taken into account when designing access for maintenance.
The major factors are: availability and type of local cleaning services, available space
within the building form [for many building types in recent years the rooftop becomes a
valuable asset for program items such as lounges bars and restaurants], and
responsibility and skills for operation and maintenance of any
permanent building maintenance equipment.
Facade Associates offers a maintenance access design service covering all these
elements and additionally we are able to cross reference solutions with highly
experienced local access, cleaning service and equipment providers.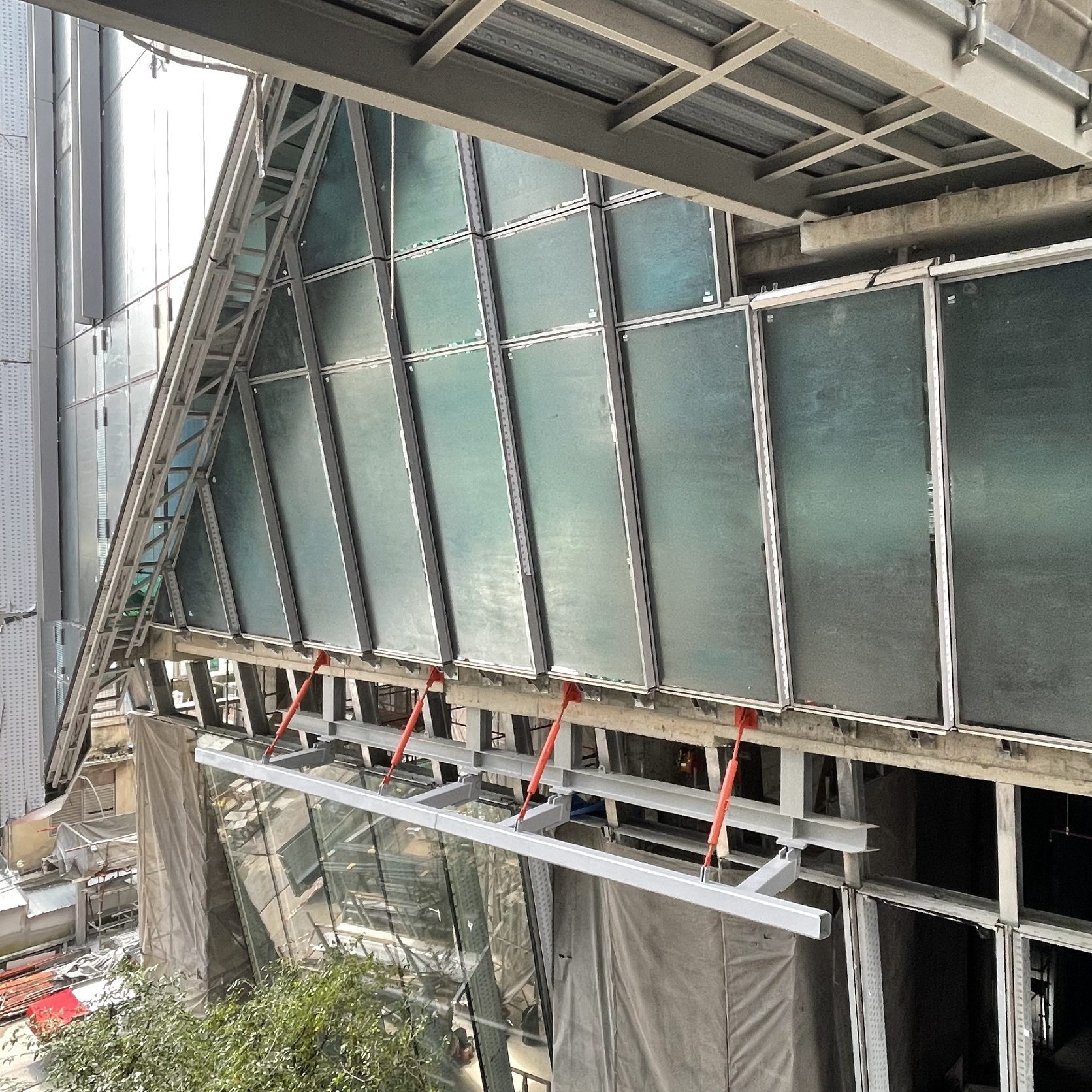 INSPECTIONS AND INVESTIGATIONS
Our wide experience in designing all facade system types enables us to quickly
diagnose issues in built facade systems, and make recommendations for their
solution or mitigation.
We start by reviewing the available facade documentation and building
management records, and then inspect the actual installation (access to be
provided by our client).
We will produce an initial report containing either further diagnostic measures
required, such as site water testing / materials testing, or a full diagnostic report
outlining steps to be taken to permanently resolve the problems.
When a satisfactory solution is found we can review and approve the rectification
works done by an appointed facade contractor.
Selected
Projects
We have succesfully completed many iconic projects with all types of facade systems and materials, click through for descriptions
View More